Get it Got it
Adeline
23 hours ago
Aloha
Dick Walter
23 hours ago
Secrets
Cherise
23 hours ago
Raisins Under the Sun (Desert Version (Live))
Yussef Dayes & Alfa Mist
23 hours ago
Somewhat Loved (Brassy Mix) [feat. Mashanda Faust]
The DangerFeel Newbies
23 hours ago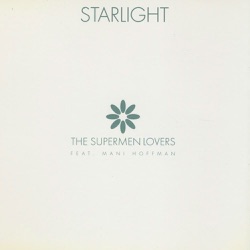 Starlight (feat. Mani Hoffman)
The Supermen Lovers
23 hours ago
Gymnopédie No. 1
Party Like It's 1899
23 hours ago
Is a Good Man Real?
Rachael & Vilray
23 hours ago
Resonance of Truth
Bokani Dyer
23 hours ago
Pyjamas (feat. Remi Wolf)
Benny Sings
23 hours ago
הצג עוד
Jazz FM בשידור חי
Listen in colour
Jazz FM is a digital radio station, based in Londo, United Kingdom owned and operated by Bauer media as well as its sister stations scala, magic, planet rock and greatest hits radio.
Their emission include musical genres such as jazz, soul and blues.
Slogan: Listen in Colour
Main Programs
Saturday Night Experience
The Aberdeen Discovery Show
Jazz Travels
Dinner Jazz
Jazz Notes
Main DJs
Mike Chadwick
Nigel Williams
Helen Mayhew
Peter Young
Sarah Ward
תדרים Jazz FM
London: 91.0 FM
לוח השידורים
| שעה | תוכנית |
| --- | --- |
| 01:00 - 03:00 | Folded Space - With Tony Minvielle |
| 03:00 - 05:00 | Jazz, Soul and Blues |
| 05:00 - 06:00 | Jazz Shapers - With Elliot Moss |
| 06:00 - 06:35 | Business Breakfast |
| 06:35 - 10:00 | Jazz FM Breakfast - With Nigel Williams |
| 10:00 - 14:00 | John Osborne |
| 14:00 - 18:00 | Jamie Crick Afternoon Drive - With Jamie Crick |
| 18:00 - 19:00 | Jazz FM's Greatest - With Mark Walker |
| 19:00 - 21:00 | Dinner Jazz - With Mark Walker |
| 21:00 - 22:00 | The Performance Series - With Ruth Fisher |
| 22:00 - 00:00 | Jazz FM Loves - With China Moses |
| שעה | תוכנית |
| --- | --- |
| 00:00 - 06:00 | Jazz, Soul and Blues |
| 06:00 - 10:00 | Jazz FM Breakfast - With Nigel Williams |
| 10:00 - 14:00 | John Osborne |
| 14:00 - 18:00 | Jamie Crick Afternoon Drive - With Jamie Crick |
| 18:00 - 19:00 | Jazz FM's Greatest - With Mark Walker |
| 18:00 - 19:00 | Jazz Travels - With Sarah Ward |
| 19:00 - 21:00 | Dinner Jazz - With Mark Walker |
| 21:00 - 22:00 | Jazz Travels - With Sarah Ward |
| 22:00 - 00:00 | Jazz FM Loves - With China Moses |
| שעה | תוכנית |
| --- | --- |
| 00:00 - 06:00 | Jazz, Soul and Blues |
| 06:00 - 06:35 | Business Breakfast |
| 06:35 - 10:00 | Jazz FM Breakfast - With Nigel Williams |
| 10:00 - 14:00 | John Osborne |
| 14:00 - 18:00 | Jamie Crick Afternoon Drive - With Jamie Crick |
| 18:00 - 19:00 | Jazz FM's Greatest - With Mark Walker |
| 19:00 - 21:00 | Groovin' high for PY |
| 21:00 - 22:00 | The History of Jazz News - With David Freeman |
| 22:00 - 00:00 | Jazz FM Loves - With China Moses |
| שעה | תוכנית |
| --- | --- |
| 00:00 - 06:00 | Jazz, Soul and Blues |
| 06:00 - 06:35 | Business Breakfast |
| 06:35 - 10:00 | Jazz FM Breakfast - With Nigel Williams |
| 10:00 - 14:00 | John Osborne |
| 14:00 - 18:00 | Jamie Crick Afternoon Drive - With Jamie Crick |
| 18:00 - 19:00 | Jazz FM's Greatest - With Mark Walker |
| 19:00 - 21:00 | Dinner Jazz - With Mark Walker |
| 21:00 - 22:00 | True Brit - With Helen Mayhew |
| 22:00 - 00:00 | Jazz FM Loves - With China Moses |
| שעה | תוכנית |
| --- | --- |
| 00:00 - 02:00 | The Late Lab - With Anne Frankenstein |
| 02:00 - 06:00 | Jazz, Soul and Blues |
| 06:00 - 06:35 | Business Breakfast |
| 06:35 - 10:00 | Jazz FM Breakfast - With Nigel Williams |
| 10:00 - 14:00 | John Osborne |
| 14:00 - 18:00 | Jamie Crick Afternoon Drive - With Jamie Crick |
| 18:00 - 19:00 | Jazz FM's Greatest - With Mark Walker |
| 19:00 - 21:00 | Dinner Jazz - With Mark Walker |
| 21:00 - 22:00 | The Ronnie Scott's Radio Show - With Ian Shaw |
| 22:00 - 01:00 | Late Night Jazz - With Helen Mayhew |
| שעה | תוכנית |
| --- | --- |
| 01:00 - 03:00 | Musica Macondo - With Tim Garcia |
| 03:00 - 06:00 | Jazz, Soul and Blues |
| 06:00 - 09:00 | Weekend Breakfast - With John Osborne |
| 09:00 - 10:00 | Jazz Shapers - With Elliot Moss |
| 10:00 - 14:00 | Nigel Williams Saturday Show - With Nigel Williams |
| 14:00 - 18:00 | Anne Frankenstein |
| 18:00 - 19:00 | Jazz FM's Greatest - With Mark Walker |
| 19:00 - 21:00 | Dinner Jazz - With Mark Walker |
| 21:00 - 22:00 | The Performance Series - With Ruth Fisher |
| 22:00 - 01:00 | The Blueprint - With Chris Philips |
| שעה | תוכנית |
| --- | --- |
| 01:00 - 03:00 | Full Circle - With Ruth Fisher |
| 03:00 - 06:00 | Jazz, Soul and Blues |
| 06:00 - 10:00 | Weekend Breakfast - With John Osborne |
| 10:00 - 14:00 | Jeff Young |
| 14:00 - 17:00 | Anne Frankenstein |
| 17:00 - 19:00 | Blues & Boogie - With David Freeman |
| 19:00 - 21:50 | The Sarah Ward Collection |
| 21:50 - 00:00 | Somethin' Else - With Jez Nelson |
שירים מובילים
ב7 ימים האחרונים:
1. The Supermen Lovers - Starlight (feat. Mani Hoffman)
2. Clare Teal - Feeling Good
3. Jess Glynne - Hold My Hand
4. Gabriels - Offering - A COLORS SHOW
5. Shalamar - A Night to Remember
6. Todd Rundgren - I Saw the Light
7. Dick Walter - Aloha
8. Samara Joy - Sweet Pumpkin (feat. Gerald Clayton) [Duo Version]
9. Mica Millar - Trouble
10. Mark de Clive-Lowe - The Creator Has a Master Plan Part II
ב30 ימים האחרונים:
1. Sandy Pierce - All Aboard
2. Jess Glynne - Hold My Hand
3. The Supermen Lovers - Starlight (feat. Mani Hoffman)
4. Samara Joy - Sweet Pumpkin (feat. Gerald Clayton) [Duo Version]
5. Mark de Clive-Lowe - The Creator Has a Master Plan Part II
6. Todd Rundgren - I Saw the Light
7. Douglas Scarratt - Death from Above
8. Samara Joy - Can't Get Out of This Mood
9. Dick Walter - Aloha
10. Mica Millar - Trouble
הסכתים קשורים
אנשי קשר
רשתות חברתיות
שתף
הערות